ABOUT US
---
— Credit-based Common Development —
Profile
---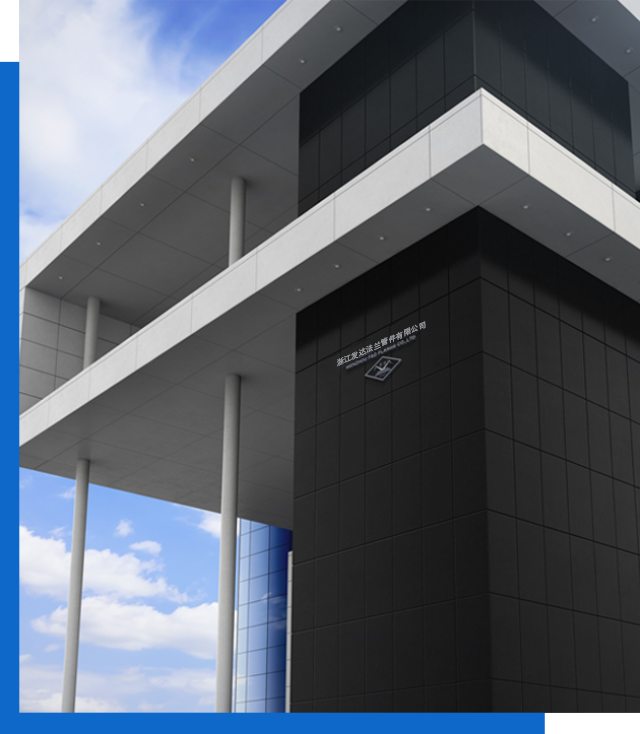 Zhejiang Fazhan flange pipe fittings Co., Ltd was established in 2004 and is a professional stainless steel flange manufacturer. It is located in the national development zone - Wenzhou Binhai Industrial Park, near the East China Sea, adjacent to Longwan International Airport. Besides, there is Yongqiang road connected upward, and Yongtaiwen Expressway connected downward, which gives us great convenience of transportation. The historical background of Wenzhou, the spring breeze of reform, the opening up, and the unique hydrological climate have made us occupy the "Good timing, geographical convenience and harmonious human relation".
Rome was not built in a day. More than ten years of business development, more than ten years of experience, have developed the deep company background of F&D Adhering to the "quality as the root, reputation-based" business philosophy, the F&D has established a good corporate image of commitment, trustworthiness, efficiency and quality. Our products are exported to Europe, America, Middle East and Southeast Asia, making outstanding contributions to major international and domestic projects such as major power plants and COSCO Petrochemical. In addition, we have passed the European Community Pressure Equipment Safety CE Certification, the People's Republic of China Pressure Vessel Production License TS2733911-2017 and ISO90001-2000 international quality certification, and we promise that the graded materials can meet the national testing standards. The good reputation in industry has created today's F&D.
Today, in the new era, we are welcoming new opportunities and challenges. On the basis of maintaining the original system, we will continue to optimize management, deepen our ideas and open up new markets. We will work with customers jointly to encourage, and develop a better future in the new era.
Contact F&D Flange Fittings
No.27 Gangqiang Road,Konggang Economic Zone,Yongxing Street,Longwan District,Wenzhou,China